Título: El Ayer No Significa Una Mierda
Grupo: Pantera
Álbum: Reinventing the Steel
Año: 2000
Temas: Introspección
Duración: 4'19"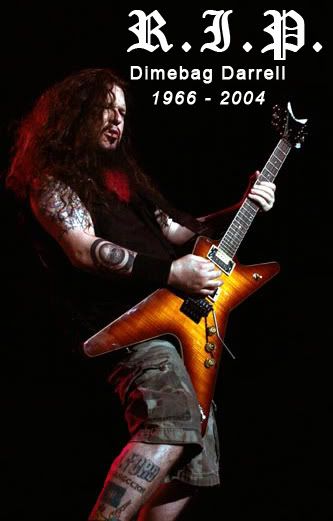 Si el más allá existiera te diría "estremece el infierno con tus riffs, allá nos vemos"
El Ayer No Significa Una Mierda
No hay nada especial en él
Esta allí si naces o no
Dotado de talentos que no son nada del otro mundo
Bienvenido a la muerte de un siglo ...
Porque el ayer no significa una mierda
Lo que se acabó se acabó y no hay nada intermedio
El ayer no significa una mierda
Porque mañana es el día que tendrás que aceptar
No hay tiempo de rebobinado
El ayer no significa una mierda
El ayer no significa una mierda
Revivir viejas reseñas es una inútil herramienta de confusión
No contengas la respiración hasta el regreso
Entra en el mundo de las probabilidades infinitas ...
Ellos te hablan sobre la culpa
Y con el tiempo te enfrentarás la oscuridad ...
Pero la oscuridad es tu amiga
Abrázala y vuela a través de la locura
Volar más allá de Dios y las guerras y los conflictos
El opresor está en ti [x2]
Arando en mentes y paranoia
El opresor está en ti
El opresor está en ti
El ayer no significa una mierda...
Para protegerte y voy a guardarlo para mí
Sólo puede ser de esa manera - sí!
Análisis
Esta canción habla sobre vivir el presente y dejar la nostalgia por el pasado, hay gente que tiende revivir antiguas glorias y recordarlas todo el tiempo, así como sentir profunda nostalgia por situaciones y vivencias del pasado, en esta canción te dicen que las situaciones hubiesen sucedido si hubieses vivido o no en ese tiempo, que te olvides del pasado, porque el pasado no tiene importancia, vive el presente y no te enfrasques en situaciones agradables o desagradables que ocurrieron hace tiempo porque dejas de vivir el presente y actúas como un opresor contra ti mismo al forzarte a revivir el pasado dentro de tu cabeza.
Cabe destacar que este disco fue publicado hace exactamente 15 años, en el año 2.000, y fue el último disco en estudio de Pantera, esta canción nos recuerda que ellos no volverán, Pantera es mi banda favorita desde mediados de los 90's y no me canso de escuchar sus canciones, no hay ni habrá una banda con tanta potencia, maestría y letras como estas, Pantera fue una banda única e irrepetible y los proyectos de sus antiguos miembros son una prueba de ello, para mi ni Down, ni Rebel Meet Rebel, ni Damageplan, o cualquier otra de esas bandas pueden siquiera compararse a la majestuosidad de Pantera y la amalgama resultante de sus integrantes.
Letra Original
Yesterday Don't Mean Shit
There's nothing special about it
It's either there when you're born or not
Gifted with talent are no big deal
Welcome to the death of a century...
Cause yesterday don't mean shit
What's over is over and nothing between
Yesterday don't mean shit
Because tomorrow's the day you have to face
There's no rewinding time
Yesterday don't mean shit
Yesterday don't mean shit
Reliving old reviews is a useless tool of confusion
Don't hold your breath for the turn-around
Come into the world of endless odds...
They'll tell you about guilt
And in time you'll face the darkness...
But darkness is a friend to you
Embrace and fly through the madness
Flying past God and wars and conflict
Oppressor in you [x2]
Plowing through minds and paranoia
Oppressor in you
The oppressor's in you
Yesterday don't mean jack shit...
To protect you and I'll keep to myself
It can only be that way - yeah!
Video